Short Experience MBKM
29 December 2022 23:41:39
Dibaca : 78
Assalamualaikum Warahmatullahi Wabarakatu. 
Hi reader friends, introduce my name is Fatma Fitrah Sandi Van Gobel, I am from the English class. class of 2019 who is currently undergoing the MBKM program. maybe this program is still very foreign to the ears of the general public. This is because the new MBKM program will run in 2022. The MBKM program is a teaching program in schools within -+4 months. The MBKM program is a joint program of KKN and PLP, all of which are carried out in schools. here I will tell you about my experience while I was in the village that I live in, namely Soginti village in Pohuwato. Thank God, when we got there, we were placed in a very decent and clean hostel, it's just that the room was too small for us students who came from different majors. the room can still accomodate 13 of us. luckily another direction was placed at the village head's house, so we weren't too crowded when we were in our room. we were given several facilities such as bunk beds and cupboards which we had to share with others, as well as beds, not all got them there were some who had to sleep on the floor because there were not enough beds. the bathroom is also very clean and the kitchen is also very clean. everything looks neat and comfortable, the location of the school is very close to the hostel so we don't need transportation to get to school, my first day of running this program I was very entertained because I met friends from different majors and it made my friendship wider.
The following is a picture of the first day we got to school.
then on Monday we started teaching activities at school, but we haven't taught learning yet but we are still in the introduction period.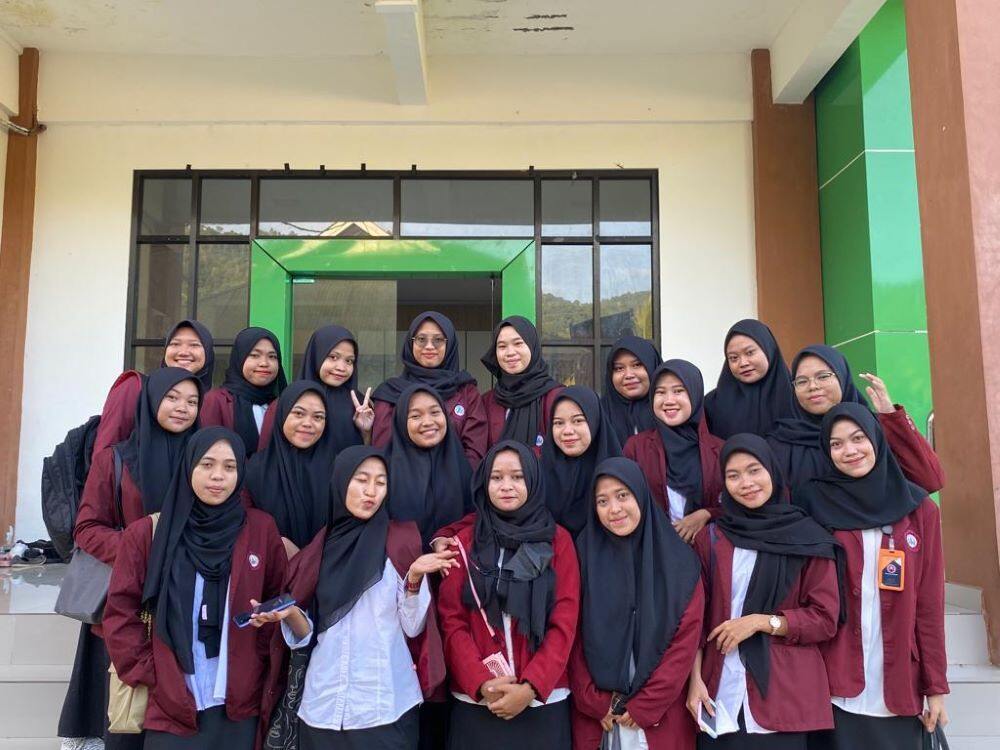 this is my first day, first time taking pictures with MBKM friends. This photo was taken in front of the girls' dormitory, after taking the photo we had a morning rally in the field but I don't have the photo because at that time I was too focused on what the principal said when welcoming us. the teachers also welcomed us warmly. when we finished the apple, we went straight to our tutor according to our respective majors. Our tutor teacher divides us into 3 classes, each class has 2 students who teach alternately, according to the schedule given. So, I was placed in 10th grade with Jihan, a friend of my major, then we would have rolling classes every 2 weeks. This was my first experience teaching in front of so many students because before I had never spoken in front of many people because I would usually be nervous but thank God everything went smoothly until I took the PLP2 exam which required me to be able to fight for grades.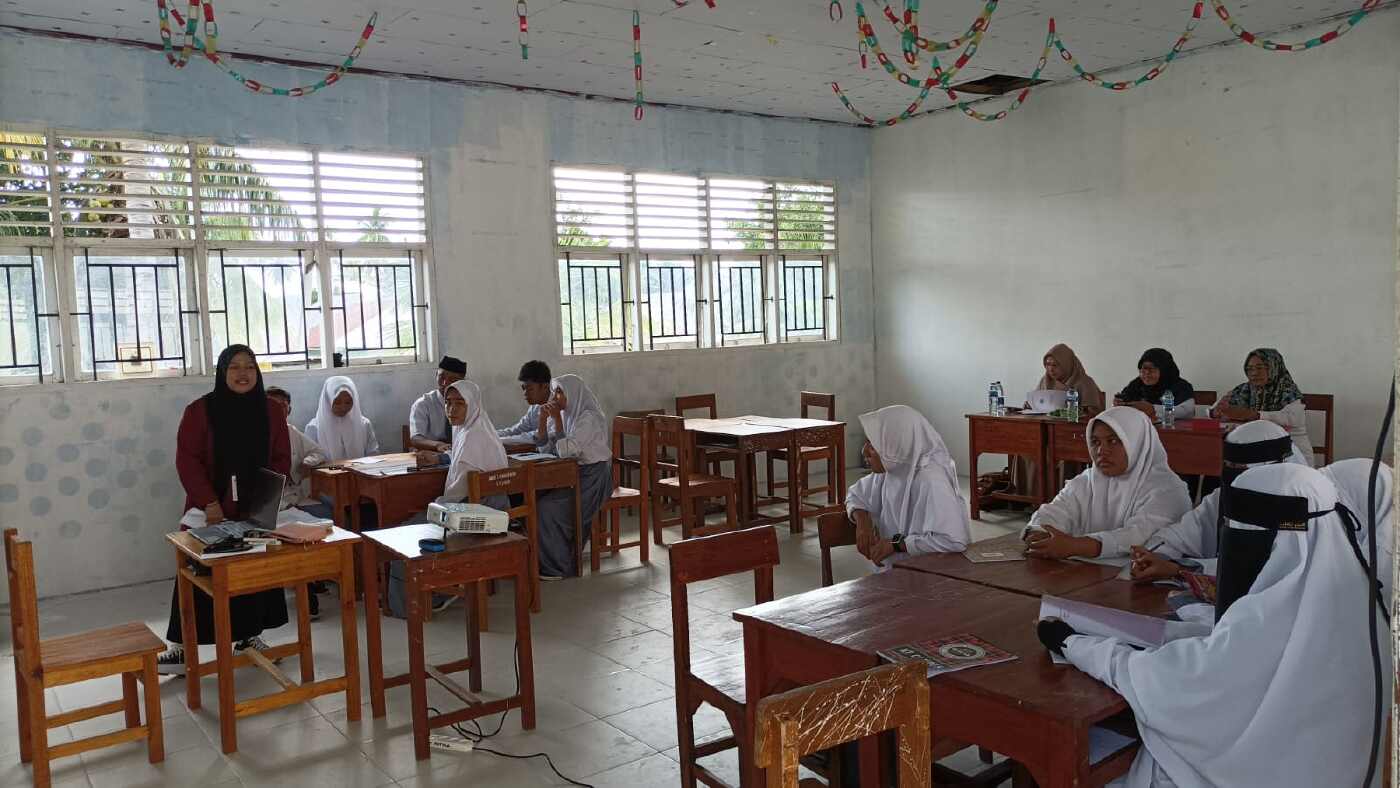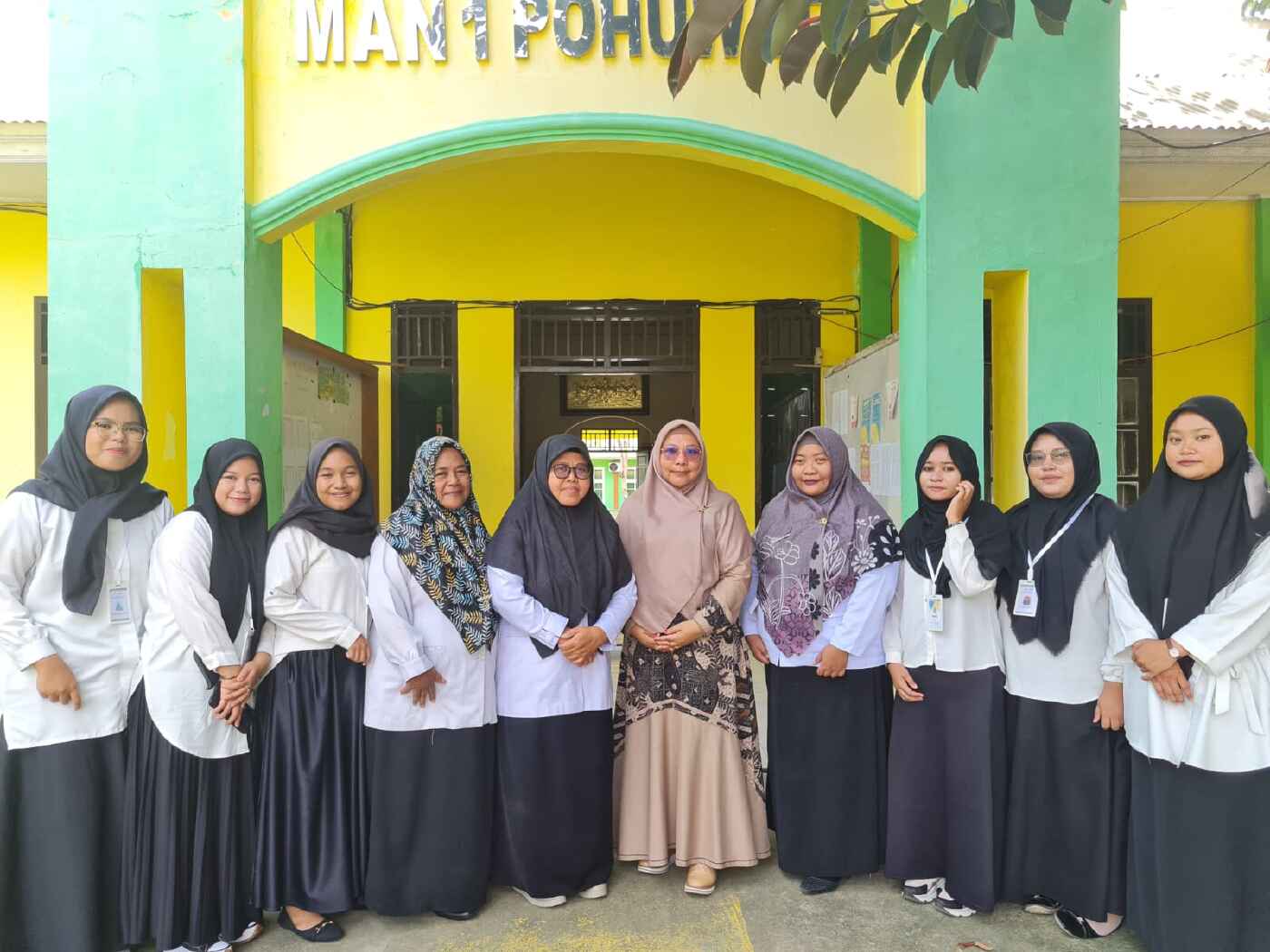 there are also some pictures when we run the school program
this is a picture when we commemorate the Prophet's birthday.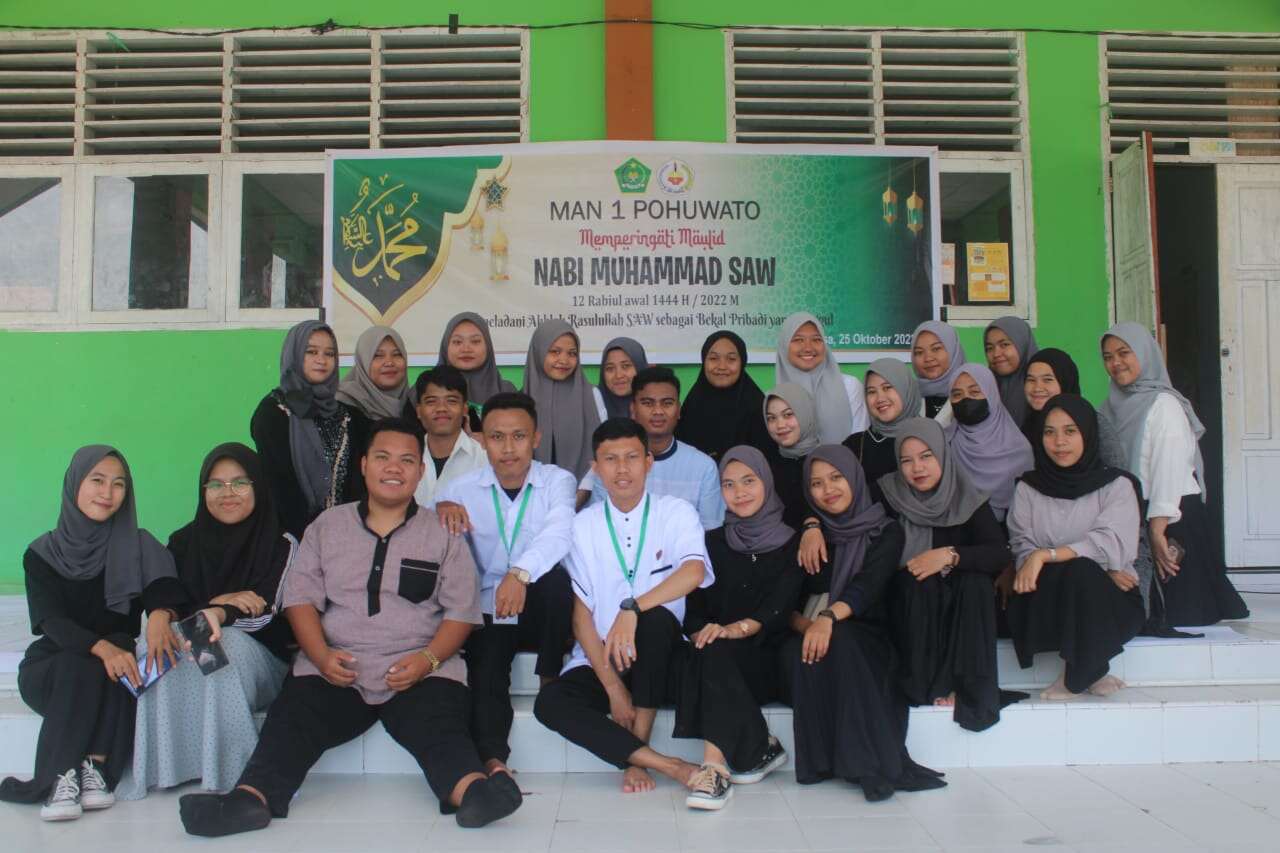 this is a picture when we carry out teacher's day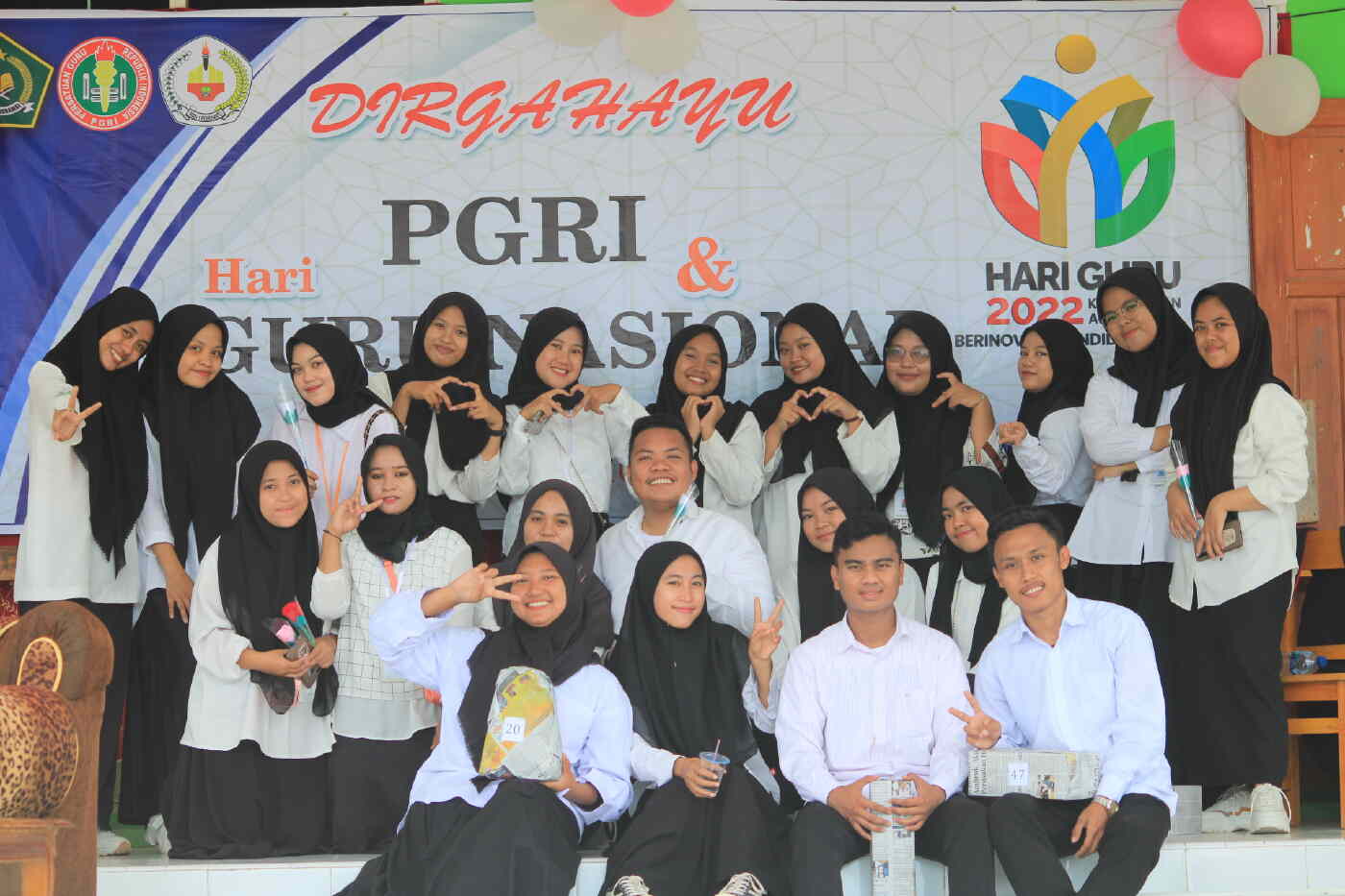 lastly we conducted Meeting Class activities carried out by students and students, we as students we collect students who are talented in sports to enter into activities that we create to be able to broaden their horizons and train their intelligence when competing.
before we go home for the semester break at the end of this year we gather before saying goodbye, even though we will still be back in January 2023.
That's my short experience, which cannot be explained in detail because I am also an ordinary human being who cannot be spared from being forgotten. thank you so much